Training & Education
Training & Education
We offer training at your office when needed or large classes at our excellent training facility, with Continuing Education hours for programs that require specialized training, such as the Douglas Products Commitment to Excellence program. We offer annual stewardship classes, safety & SCBA, Haz Mat, and Cal/Osha – to name a few.
Training Offered
More trainings offered throughout the year.
Vikane Caretakers Stewardship Training, Commitment to Excellence (CTE) Annual Training, CDPR Respiratory Protection Program, Annual SCBA Training, SCBA Fit Testing, Annual Worker Safety Training, HazMat Employee Training, Cal/Osha Compliance, Fumiscope Monitoring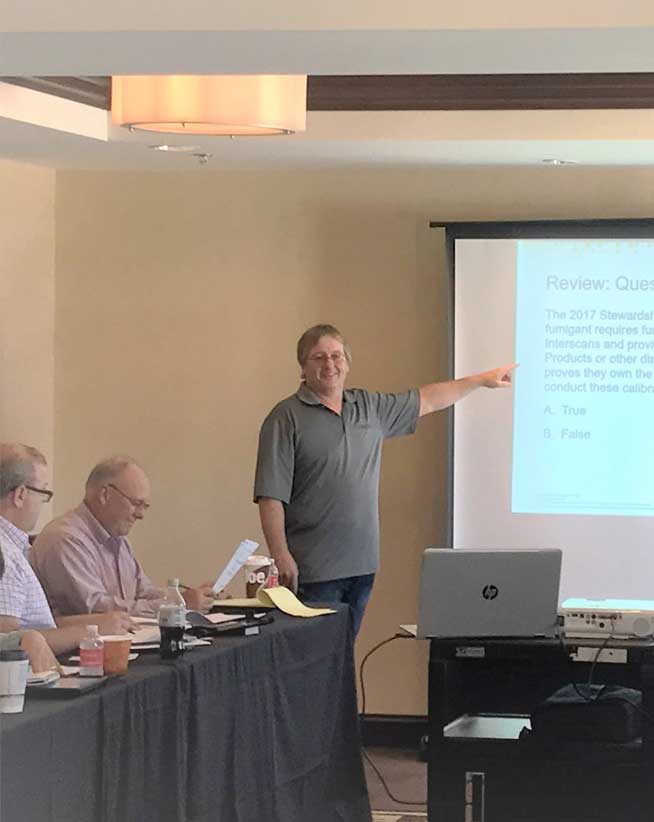 About Our Trainers
All certified licensed applicators.
Structural Pest Control Operators Branch 1 (California).
Approved educators through the California Structural Pest Control Board.
ACE personnel and Food Safety Certifications.
Certified in food safety and sanitation with the NPMA and AIB.
All have a minimum of 10 years hands-on field experience where we gained practical knowledge.