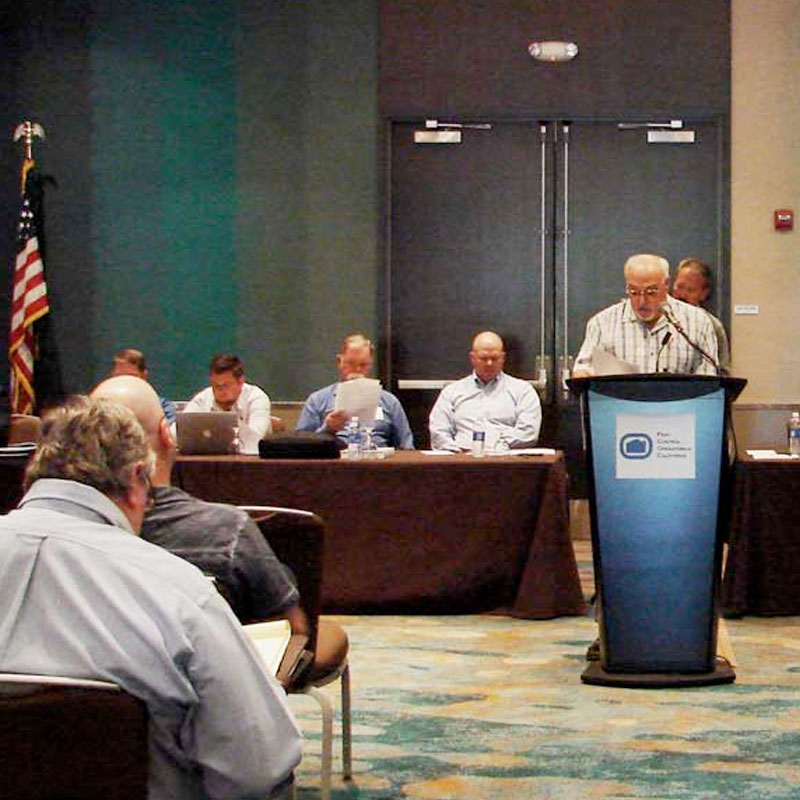 Industry Leadership
Industry Leadership
Cardinal Professional Products is committed to our customers and our industry. We are passionate about our work and the work we do together in keeping our crops, food, and structures free of pest problems. The regulations we deal with are stringent, for good cause, as we all care about the health and safety of people. We are active participants and leaders in different associations and we put a premium on ongoing education – ours and yours. Here are the different ways we support pest management.
The Future of Fumigation
Podcast: Degesch America
"In the final episode of the season we talk with Ed Hosoda, Vice President of Cardinal Professional Products about the future of fumigation."
Guest Speaking Appearances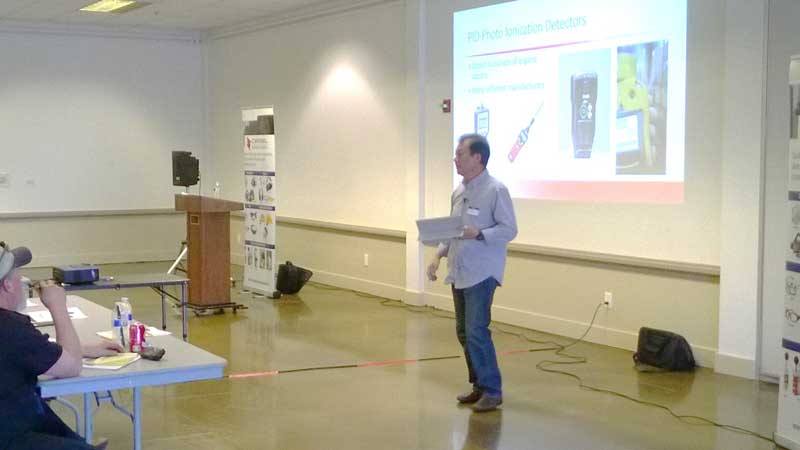 Entomological Society of America Annual Convention
International Working Conference on Stored Product Protection, Thailand
Annual Purdue Pest Management Conference
National Pest Management Annual Convention
USDA Fumigation Workshop
Almond Hullers and Processors Annual Convention
Texas Gulf Coast Grain Handlers Conference
Methyl Bromide Alternatives Conference
Western Ag Processors Association Annual Conference
Hazardous Materials Emergency Response Workshop
Dried Fruit and Tree Nut Annual Seminars
American Council for Food Safety and Quality Annual Meeting
Central Valley Chemical Safety Day
Minnesota Pest Management Conference
Oklahoma State Stored Product Integrated Pest Management Training Conference
California Bean Shippers Association Annual Meeting
McCloud Pest Invasion
Degesch America Annual Re-certification Seminar
Pesticide Applicators Professional Association Meetings
California Agricultural Professional Consultants Association Meetings
Congress Internacional De Fumigaciones, Argentina
Peanut Shellers Association Meeting
Our Published Literature:
Phosphine Resistance in Adult and Immature Life Stages of Tribolium castaneum (Coleoptera: Tenebrionidae) and Plodia interpunctella (Lepidoptera: Pyralidae) Populations in California, Journal of Economic Entomology
The Commercialization of ProFume® in California, MBAO 2005
Technology Transfer of ProFume® Gas Fumigant, MBAO 2006
ECO2FUME® & VAPORPH3OS® as Methyl Bromide Alternatives, MBAO 2008
California ProFume® Update, MBAO 2009
Update on the Commercial Acceptance of ProFume® Gas Fumigant, MBAO 2010
The Commercial Acceptance of Non-Fumigant Alternatives, MBAO 2011
DDVP – An Effective Pest Management Tool, MBAO 2013
ProFume® Gas Fumigant – The First Decade, MBAO 2013
Technology Transfer of Methyl Bromide Alternatives, ESA Proceedings 2013
Iowa State University Extension (assisted with the new Iowa Commercial Pesticide Applicator Manual) & video taping of Detection Devices
Our Licenses:
California Structural Pest Control Operators Licenses, Branch 1 and 2
Pest Control Advisors Licenses
Qualified Applicators Licenses
Licensed in most states as Applicators and Dealers
Team Certifications:
Associate Certified Entomologists (ACE)
A Certified Bird Control Specialist
A Safe Quality Food (SQF) Certification
Our Association Memberships:
Fact:
The Southern California Fumigators Group – A Residential & Commercial fumigation industry advocacy group was started by our own John Sansone over 30 years ago. This group has been at the forefront of every important regulatory and business issue from unethical alternative treatments to fall protection programs to bringing CAP training to its members.
National Pest Management Association
Pest Control Operators of California
Almond Hullers and Processors Association
Western Ag Processors Association
Dried Fruit and Tree Nut Association
California Warehouse Association
Entomological Society of America
Peanut Shellers Association
Midwest Food Processing Association
GEAPS (Grain Elevator and Processing Society)
Illinois Pest Control Association
American Pistachio Growers Association
Our Association Service:
NPMA Fumigation Committee
PCOC Fumigation Committee
We work to represent and protect all of our interests in the state and national trade associations.
We have developed beneficial working relationships with county and state regulatory agencies such as, in California, the Structural Pest Control Board, The County Ag Commissioners (CAC) of several counties and the California Department of Pesticide Regulation (CDPR), which has allowed Cardinal to have a positive effect on regulatory decisions and rulemaking.